Sheikh Hamad Bin Abdulla Bin Jassim Al-Thani
Chairman
CEO, Vodafone Qatar
Prior to assuming the role of Chief Executive Officer (CEO) at Vodafone Qatar, Sheikh Hamad served as Vodafone Qatar's Chief Operating Officer (COO), where he was responsible for the company's Customer Operations, Human Resources, Legal & Regulatory and External Affairs functions.
During his tenure as COO, Sheikh Hamad contributed on ensuring that the company provided its customers with the best services, through successful execution of a number of projects and programmes including Customer Experience and Operational Excellence and employee related programmes that achieved best practices, in addition to playing a key role in helping to shape the regulatory environment in the State of Qatar.
Since joining Vodafone Qatar in 2013, Sheikh Hamad has served in several roles including Senior Business Development Manager, Head of Public Sector Sales, and Sales Director. It is within these roles that Sheikh Hamad's direction resulted in the substantial share growth of Vodafone Qatar's enterprise market, as did the company's position as a central ICT service provider.
Prior to joining Vodafone Qatar, Sheikh Hamad served in the Oil & Gas sector where he operated in various areas such as industrial network engineering and control system engineering.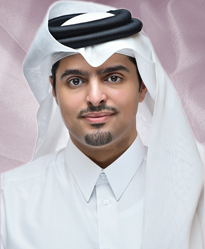 H.E Dr. Hessa Al Jaber
Dr. Hessa Al Jaber is a Qatari engineer, academic and politician. Dr. Al Jaber is the chairperson of Trio Investment, a technology investment company that invest in innovative technology that address some of the most pressing health problems in MENA region. Currently, Trio Investment is investing and building Droobi – The first Arabic digital therapeutic product that uses behavior science, data analytics, and artificial intelligence to help people change their habits, improve their health and reduce their risk of chronic disease.
Dr. Al Jaber is the Chairperson of Qatar Satellite Company (Es'hailSat), and Malomatia (The leading provider of Information Technology Services & Solutions in Qatar). She is a memeber at the Shura Council (Consultative Assembly), which is the legislative body of the State of Qatar.
In addition, Dr. Aljaber is member of several boards including; Volkswagen (AG) Supervisory Board in Germany, Qatar University's Board of Regents, Qatar Museums Board of Trustee, Silatech Board of Trustees Qatar National Library Board of Trustee, and American School Board of Trustee.
She is a member of United Nations ITU Broadband Commission for Sustainable development and Co-Chair of Broadband Working Group on Disinformation and Hate Speech.
Dr. Hessa was the former Minister of Information and Communication Technology in Qatar. Prior to becoming a minister, Dr. Hessa held the position of Secretary General of the Supreme Council of Information and Communication Technology (ictQATAR) since its inception in 2005.
During her tenure, Dr. Al Jaber led the liberalization of Qatar's telecommunications market, ushering in an era of choice and competition, she spearheaded the modernization of Qatar's ICT infrastructure, including founding Qatar National Broadband Network, Eshailsat, and Malomatia.
Dr. Hessa has led numerous initiatives to make Qatar a more inclusive society through ICT with the creation of the Qatar Assistive Technology Center (MADA), empowering people with disabilities in Qatar, and was instrumental in the streamlining of processes to make the Government more transparent and accessible with the e-Government initiatives.
Dr. Hessa holds a Bachelor of Science in Engineering from Kuwait University, and a Master's Degree and Ph.D. in Computer Science from George Washington University, Washington, DC.
Dr. Ahmed K. Elmagarmid
Executive Director, Qatar Computing Research Institute
Dr. Elmagarmid is the inaugural Executive Director of Qatar Computing Research Institute (QCRI), a national research institute and member of Qatar Foundation. Since his appointment in 2010, Dr. Elmagarmid has driven the Institute's vision to bring positive impact to citizens and society by focusing on large-scale computing challenges that address national priorities for growth and development.
Before joining Qatar Foundation, Dr Elmagarmid held a number of prestigious posts in academia and industry. He has held faculty positions at Pennsylvania State University, the University of Padova, and Purdue University, where he had been actively involved in teaching and research for 25 years.
Dr. Elmagarmid served as a chief scientist in HP's Office of Strategy and Technology and has worked with or consulted for Telcordia Technology, Bellcore, IBM,CSC, Harris, D. H. Brown and Associates, MCC, Bell Northern Research, Molecular Design Labs, SOGEI (Italy) and UniSql. Dr. Elmagarmid serves as the Chair of the IT Executive Committee of Sidra Medical and Research Centre.
Early in his career he received the NSF's Presidential Young Investigator award from President Ronald Reagan. He is an IEEE Fellow and an ACM Fellow, and is also a member of Sigma Xi American Association for the Advancement of Science (AAAS). The University of Dayton and Ohio State University have both named him among their distinguished alumni. Dr. Elmagarmid has chaired and served on several program committees and editorial boards.
Dr. Elmagarmid is an accomplished and well-published scientist, authoring six books and more than 180 papers, and has run several well-funded research programs.
Dr. Elmagarmid received his B.S. in computer science from the University of Dayton (1977) and his M.S. (1981) and Ph.D (1985) from Ohio State University.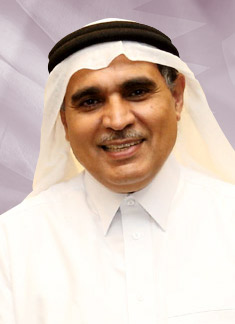 Mr. Saad Sabah Al-Kuwari
Executive Director Excellence, Commercial Sourcing & Pships
Ooredoo
Mr. Saad Al-Kuwari, representing Ooredoo at the Board or Directors, in Ooredoo he is responsible for the applications, programs, Ooredoo Core Network together with other operations and IT services delivery for Ooredoo internal and external customers.
Mr. Saad Al-Kuwari brings with him a blended background experience from Telecommunication and Project Management with solid track record of twelve (12) years and proven ability to build, lead and mentor large multifunctional technical and business teams.
He has hands on experience working with infrastructure managed and cloud services, security services, datacentres, IT Consolidation, IT Rationalization, IT Transformation, administration of budget and providing support to all Senior Management and plays a significant role in confidence building and source of trust when it comes to technology selection, technology trends and evaluating current state.
He has very rich experience in areas not limited to Program and Projects Management, IT and Network Infrastructure, Sales, Pre-Sales, Business Relationship Management and Marketing.
Mr. Saad Al-Kuwari also Lead Project Management Offices in both QF and Ooredoo in the past with the responsibility of managing projects and corporate initiatives in line with the corporate strategy for these companies.
Mr. Saad Al-Kuwari holds a Double Major Bachelor's Degree in Computer Science and Business Information Systems from University of Leeds Beckett University and also a Master's Degree in Leadership, Policy & Innovation from Georgetown University.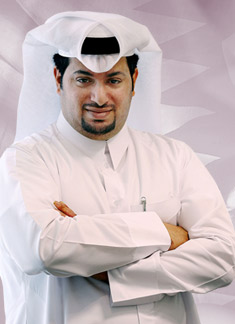 Mr. Atehar Mir
CFO
Qatar Foundation Endowment
Mr. Atehar Mir is the Chief Financial Officer of Qatar Foundation Endowment ("QFE''), a wholly owned subsidiary of Qatar Foundation ("QF"). Atehar has over 25 years of commercial finance experience primarily gained in a blue-chip company environment and with renowned international organizations. His expertise includes, but is not limited to, Financial Strategy and Management, M&A transactions, Governance & Internal Controls, Investments, Treasury, Start-ups & Change Management and International Tax & Structuring.
Since joining QF in 2006, Mr, Atehar has held several prominent finance roles across the group and supported several start up incubator projects which are now standalone operating entities themselves.
Prior to joining QF, Mr. Atehar worked in various Finance leadership roles for organisations such as Land Securities Trillium, Charles Schwab, NTL (now Virgin Media), Millicom International. His experience has spanned across many industries including Telecoms/ICT, Real Estate and Financial Services. His tenure included working in the UK and more widely across Europe, the Middle East, Asia and Africa.
In addition to his role as CFO at QFE, Mr. Atehar also represents QFE as a Director on the board of several companies including Gulf Bridge International, Qatar Solar Technologies and Mater Olbia (Sardinian Hospital).
Mr. Atehar was educated in the United Kingdom and holds an Honours Degree in Accountancy and is a Qualified Accountant and holds a Fellow membership of the Chartered Certified Accountant (FCCA).