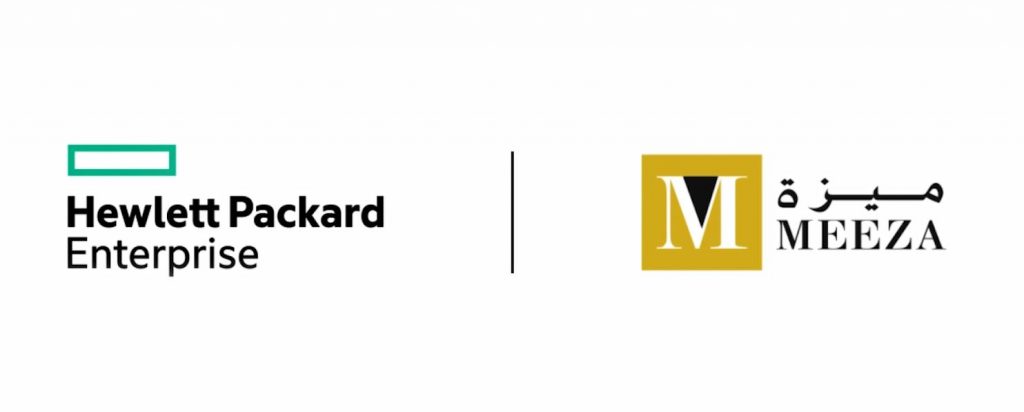 Doha, Qatar –15September 2021 – MEEZA, Qatar's pioneering managed IT services centre, has achieved Gold partner status in the 'HPE Partner Ready for Service Providers'' program, MEEZA is the only certified Service Provider partner for HPE in Qatar today, and one of only 140 partners who have reached the highest, Gold Service Provider partner status, globally, As such, Meeza will be endorsed as an official HPE Gold Service Provider partner to HPE customers and partners.  joining over 400 leading service providers around the world to deliver Hewlett Packard Enterprise's innovative solutions for managed and cloud-based services.
The HPE Partner Ready Program brings together leading service providers from around the world for hosting, managed, and cloud-based services that meet their customers' most stringent business needs. Partners are able to leverage HPE technologies and services to meet business SLAs, while delivering strategic business benefits like reduced operating costs.
Pursuant to this, MEEZA will build a business and market plan to promote its joint offering with HPE to customers using digital and local presence. The new partner status with HPE will enable MEEZA customers to benefit from improved asset protection, better business agility, and optimized operating efficiency.
Commenting on this achievement, Mr. Faisal Al-Kuwari, MEEZA CTO said:
"MEEZA is a proud Gold partner of Hewlett Packard Enterprises. This status bears testament to MEEZA's state-of-the-art technology and industry-leading services that are continuously evolved to match the changing needs of our customers and holding true to our mission of becoming the leading Managed IT Services & Solutions provider in the Middle East and North Africa."
On the news of the Gold partner program status, Mr.Hani Salameh, Country Sales Lead, HPE Qatar said:
"We are thrilled to have MEEZA joining our partner ecosystem in Qatar as the first Gold Service Provider in the country. MEEZA brings rich services offerings and has a credible team providing valuable advice and insight to resolve business challenges and drive outcomes. Together we aim to extend the best in class services to customers in Qatar and accelerate their digital transformation in this fast-changing market."
Ms. Anna Nieminen, Service Provider Sales lead for UK, Irland, Middle East and South Africa Region also commented on the new partner status:
"As the latest Gold Service Provider partner, MEEZA now benefits from HPE service provider-ready solutions, services, flexible business models, and a bespoke go-to-market partnership. HPE is committed to innovating new solutions and enabling mutual growth with our partners to solve our customer's biggest business problems.  Together Meeza and HPE can offer customers the latest edge-to-cloud solutions and services that unlock value from their data and deliver business outcomes."
A prominent Managed IT service provider in Qatar, MEEZA leads the industry with its Tier III certified Data Centre Services, Cloud Services, and IT Security Services. The provider offers an extensive skill set to its clients in managing complex digital environments that is backed by government agreements and strategic partnerships, guaranteeing the highest standards for its clients.
MEEZA, a Qatar Foundation venture, is committed to accelerating the digital growth of Qatar through the provision of world-class Managed IT Services and Solutions. Through its recently awarded gold status as a Microsoft Partner and cost-effective IT solutions and services, MEEZA continues to be instrumental in shaping digital transformations for businesses, start-ups and government organizations, taking the country closer to achieving the objectives outlined in the Qatar National Vision 2030.