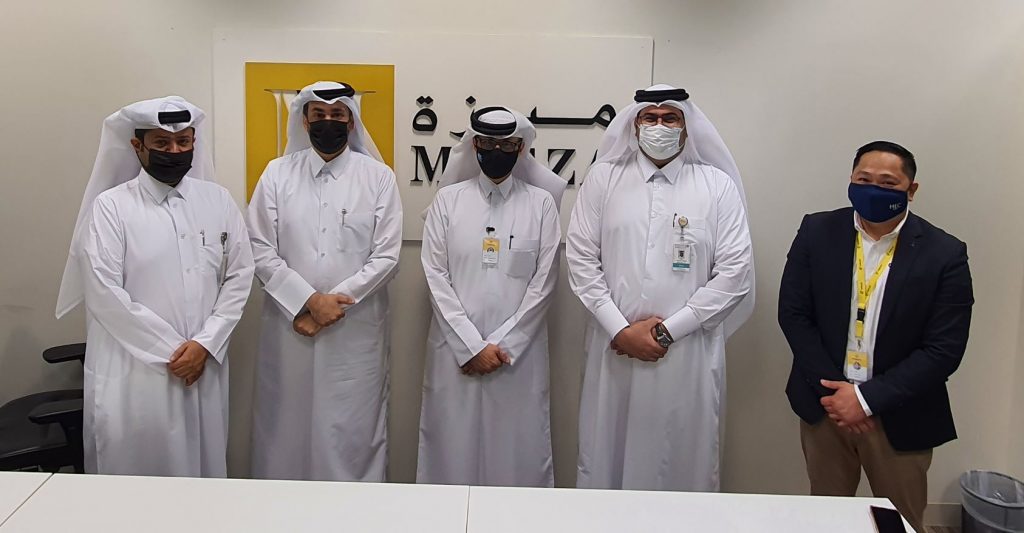 Doha, Qatar – Feb 15, 2021 – MEEZA has announced that it will be entering a partnership with CWallet to support the operations behind the pioneering digital wallet solution with its end-to-end Managed IT services.
Cwallet is a blockchain powered mobile money wallet that has been developed as a one stop shop for onsite, on delivery and online transactions allowing users to avail a host of digital financial services. Cwallet also facilitates e-commerce platforms to use the built-in wallet for API integration.
As a Qatar-based financial technology startup, Cwallet is ahead of the game in the FinTech sphere leveraging digital solutions to provide alternative payment solutions to all users without exception. Through the partnership, Cwallet can set up its digital operations with MEEZA's in-country leading infrastructure and support services on hand.
Commenting on the partnership, Eng. Ahmad Abdulla Al-Muslemani, MEEZA CEO stated:
"Today, MEEZA and Cwallet join hands to bring to life a new chapter in FinTech in Qatar. Cwallet embodies the innovation and agility that the FinTech sector needs to develop locally and beyond, with its groundbreaking blockchain technology. MEEZA is proud to continue its mission of supporting leading Qatari tech startups, fully committed to the growth of our nation's home-grown capabilities in all sectors."
Michael Javier, CEO and Founder at Cwallet added:
"Our partnership with MEEZA aims to bring the best from Qatar's leading Managed IT Services and Solutions Provider to our operations. With an online platform such as this, our focus is on ensuring that the data of our users is protected at all costs and to the highest standards in consideration of the financial aspect of our services. MEEZA's expansive state-of-the-art offerings ranging from Cloud Services and IT Security Service to Data Center Services are core to Cwallets structure. We are pleased to have them on board as our strategic partners to take MEEZA's mission further."
The partnership is in line with MEEZA's commitment towards local Qatari innovation and entrepreneurs. As a Qatar Foundation joint venture, MEEZA remains committed to empowering startups and government organizations through its leading Managed IT Services and Solutions.
MEEZA's unique service offerings are geared at channelling local capabilities and providing support that mark Qatar's transition to a knowledge-based society. The company's cost-effective IT solutions and services have been instrumental in shaping digital transformations for local start-ups and government organizations alike.