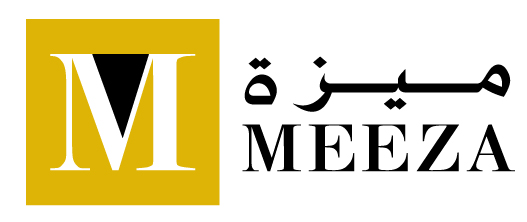 Doha, Qatar –13 June 2021 – MEEZA, Qatar's pioneering Managed IT services and solutions provider, has been awarded 4 Gold certifications in the domains of Cloud Platform, Application Development, Application integration and Data Centre offerings hence achieving the Gold Partner status by Microsoft. The enhanced partnership status recognizes MEEZA's outstanding efforts in bringing to market best-of-breed skills and services as it aligns closely with its top-tier strategic partners across its vast ecosystem. Furthermore, such an achievement validates MEEZA's continued support for the Government's "Cloud First" directives and once again positions MEEZA as one of the most mature Cloud partners, across the region, for clients ready to be digitally transformed and make the journey into Cloud computing.
MEEZA is an established Microsoft partner and a Tier-1 Microsoft Cloud Solution Provider. The new partnership status reaffirms MEEZA's commitment to maintaining the highest standards for its clients through its provision of Managed IT and Microsoft products and services.
Under the Gold Partnership status, MEEZA will deliver and operate faster infrastructure and software services with continuous improvement by having access to the latest Microsoft technologies and services. The new status leverages MEEZA's unique integration and operation capacity for applications and solutions across the Microsoft ecosystem as well as its offering of flexible, scalable, and cost-effective data centre solutions. This will allow MEEZA to continue to meet the growing demands for infrastructure and software development as a service (SaaS) by tapping into the expansive feature list of the global Microsoft Azure Cloud while locally hosted in Qatar's data centres.
Commenting on the collaboration, Eng. Ahmad Abdulla Al-Muslemani, CEO of MEEZA added:
"We are pleased to join Microsoft as a Gold Partner. This accolade falls in line with MEEZA's continuous pursuit of only the best-in-class services for our clients that are at par with the highest available international standards. Under this collaboration, our clients can expect enhanced capabilities, and even faster services, as their trusted Managed IT Services provider."
Ms. Lana Khalaf, Country Manager at Microsoft Qatar stated:
"We would like to congratulate MEEZA for achieving Microsoft Gold competency in the domains of Cloud Platform, Application Development, Application integration and Data Centre. This demonstrates MEEZA's commitment and capabilities to support customers' adoption of Microsoft cloud technologies and empower their digital transformation to drive innovative solutions and deliver successful business outcomes."
The new partnership status runs in parallel to the ongoing certification awards across a variety of domains. These span SharePoint solutions, Microsoft Exchange solutions, security compliance and regulations advisory, cloud productivity and Dynamics 365 small and midmarket cloud solutions.
MEEZA's gold status as a Microsoft Partner will further augment its offerings that currently include Managed IT services, Tier III certified Data Centre Services, Cloud Services, and IT Security Service. The company's cost-effective IT solutions and services have been instrumental in shaping digital transformations for local start-ups and government organizations in achieving the objectives outlined in the Qatar National Vision 2030.
MEEZA, a Qatar Foundation joint venture, aims to accelerate the growth of the country and the region through the provision of world-class Managed IT Services and Solutions geared at channelling local capabilities and providing support that mark Qatar's transition to a knowledge-based society.