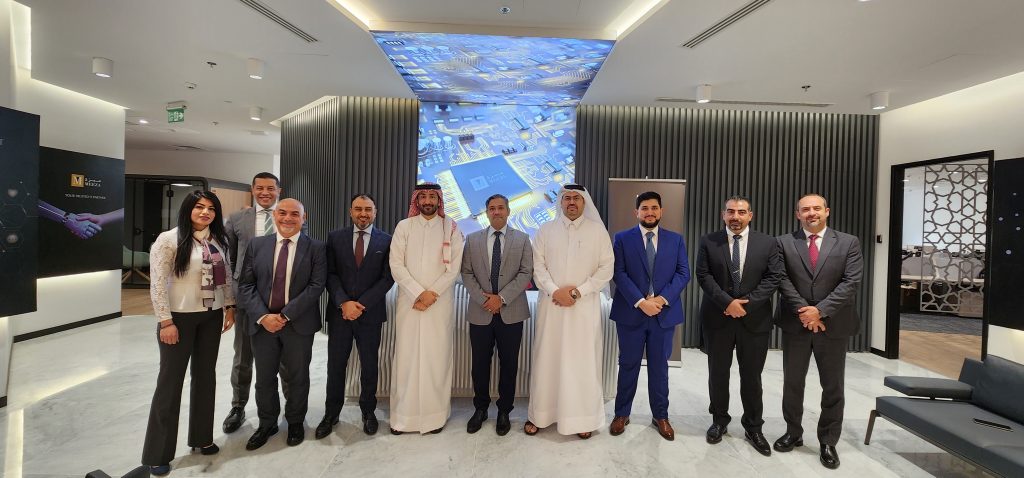 New service delivers superior cloud database performance, scale, and availability while meeting data residency requirements
MEEZA, Qatar's end-to-end managed IT services and solutions provider, has expanded its managed services portfolio to offer Oracle Exadata Cloud@Customer, a high performing and widely available platform for mission-critical Oracle databases. Oracle Exadata Cloud@Customer delivers managed cloud database services with a subscription model inside customer's data centers, enabling them to meet data residency and security requirements.
Commenting on the achievements, MEEZA CEO Eng. Ahmad Abdulla Al-Muslemani said:
"We are delighted to offer Oracle Exadata Cloud@Customer to our customers across various industries in Qatar. We can now help our customers to develop their IT architectures across hybrid cloud infrastructure, leading to a more secure and improved operational performance."
MEEZA offers a comprehensive portfolio of managed services and value-added solutions, including tenant management, migration, optimization, health-check monitoring, and advanced security services, to streamline platform management, enhance cost-effectiveness, and deliver proven business value to its customers. By leveraging MEEZA's cutting-edge managed services portfolio, businesses can achieve consistent and predictable performance while minimizing their operational expenses. In addition, customers now benefit from flexible subscription options (BYOL or Full PaaS), a fully managed environment, and out-of-the-box options with Oracle Exadata Cloud@Customer native cloud functionalities offered to the Qatari market for their primary and disaster recovery requirements.
Built using the latest Oracle Exadata technology, Oracle Exadata Cloud@Customer delivers the highest cloud database performance, scale, and availability, enabling organizations to consolidate and run all types of database workloads faster and with significantly less management. The system comes with a pay-per-use subscription model, cloud automation, unified control plane, and cloud security. Customers can choose to run Oracle Autonomous Database, Exadata Database Service, or both simultaneously.It helps organizations take full advantage of cloud economics by automating time-consuming and expensive manual management tasks and enabling online consumption scaling, so customers only pay for the resources they use.
Qatari customers across industries can now adopt the new service to support their cloud transformations without trade-offs in scale, data sovereignty compliance, security and control, using Oracle Cloud Infrastructure (OCI) services hosted in MEEZA's local data centers.
MEEZA is a well-established managed IT service provider in Qatar with extensive skill set in managing complex environments, full understanding of country regulations and backed by government agreements and strategic partnerships. It offers scalable, highly available and resilient cloud services that are used to improve customer engagement, facilitate the transformation of products and services, and empower businesses.
Shane Fernandes, Vice President – Cloud Systems, Middle East and Africa, Oracle said:
"The combination of Oracle's expertise and MEEZA's first class professional services will enable Qatar businesses to fast-track their cloud transformation process based on their individual and specific industry needs. With Oracle Exadata Cloud@Customer, organizations  can now take advantage of cloud simplicity and cost effectiveness while meeting data residency and security requirements."
A Qatar Foundation venture, MEEZA is committed to maintaining its position as a fast-growing player in cloud computing services, both in regional and international markets. It continues to innovate and offer cost-effective IT solutions and services to help its clients focus on their core business, and this partnership with Oracle furthers that mission.