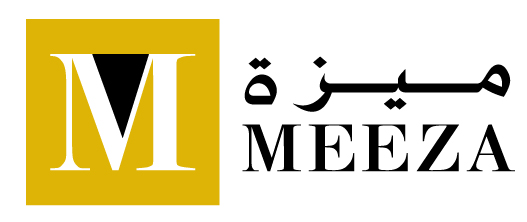 Doha, Qatar – April 15 2020 – As Qatar's leading Managed IT services and Cloud Computing partner, MEEZA is supporting their clients run uninterrupted and securely during the challenging COVID-19 times thanks to its high availability IT Solutions, Business continuity services and leading partners' collaboration tools. Partnering with a leading Qatari provider such as MEEZA helps businesses focus on their core mission during these stressful times without the added pressures of keeping the IT infrastructure operational, regardless of where the systems might reside: locally, publicly in the cloud or hosted in secure Data Centres.
The ongoing health crisis has caused disruption to businesses around the world as private and governmental entities turn to online and distant working solutions to manage operations.
Commenting on the importance of business continuity, Eng. Ahmad AL-Muslemani, acting CEO stated:
"The Coronavirus has put the economy of the world in a difficult situation where businesses are struggling to manage operations. A major part of MEEZA's work has always been to offer solutions in the face of adversity and through the COVID-19 crisis, we can see our business continuity services come to fruition, placing mechanisms in place to support online work strategies for enterprises and governmental organizations."
With a network of interconnected, highly resilient and geographically diverse Data Centres, MEEZA is uniquely positioned to offer Managed IT Services, Disaster Recovery and business continuity services
To their clients. DR Services ranging from Continuity Workshops, Business Impact Analysis to Continuity Programme Management, all as part of its Business Continuity Management Services, helping sustain business activity in times of crisis.
Simultaneously, MEEZA and its global technology partners are working together to ensure that all businesses continue to run during the crisis challenge by providing leading collaboration tools, where businesses continue to run securely and uninterrupted with MEEZA's state-of-the-art facilities and Managed IT Services.
Internally, MEEZA has implemented precautionary measures under the directive of the Ministry of Public Health to safeguard its staff against the COVID-19 outbreak. It assigned 80% of its staff to work from home, in consideration of the safety of on-site engineers as well as distributed protective materials including hand sanitizers and masks to all staff. Looking out for the safety of its staff, MEEZA is sending regular awareness emails, keeping them updated on the situation.
MEEZA, a Qatar Foundation joint venture, is an established end-to-end Managed IT Services & Solutions Provider based in Qatar that aims to accelerate the growth of the country and the region through the provision of world-class Managed IT Services and Solutions, while providing the Qatari people and others throughout the region with opportunities to undertake fulfilling careers in the IT industry.